Hello Sunshine……. and Long Summer Days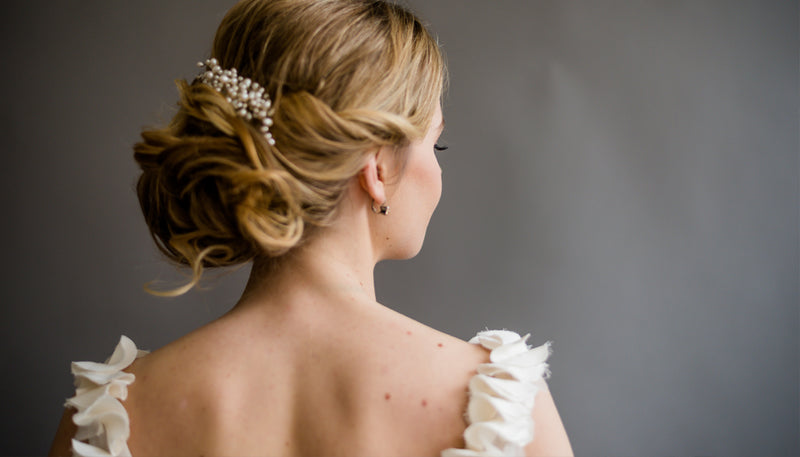 Dear All,
It's the highlight of the Summer Season, with Royal Ascot just around the corner! What better excuse to get back on track with our news.
Thankfully, wedding dresses and outfits are keeping us busy, and so far, there has been little time to re-make many of my missing samples. I see this as an incentive to get back to designing new creations on Beryl my loyal mannequin, using the gorgeous fabrics longing to be made up.
Any 'spare' time has been taken with the writing of my book, "Designing and Making a Wedding Dress", published by educational publishers, the Crowood Press. Thankfully, this is coming close to completion, and I will let you know when we have the launch party to celebrate next year.
For those interested in learning my special tailoring techniques, I'll be teaching at West Dean College at the end of August. For the course we will be making a tweed jacket, and information can be found through the West Dean link.
All best wishes, hope you pick the winners,
Allison
Stepping up to the Occasion
White tweed suit – I love this elegant jacket and skirt combination, made from ivory & white French tweed. Rows of fringe add just a hint of detail and the shape is a true classic that flatters so many. Partnered with the black straw and curled feather disk by Siana Yewdall.
Lottie – Looking really fresh and pretty in pale pink Italian wool crepe – a beautiful fabric, which is so comfortable to wear and good for all year round. Pictured here with matching cropped jacket and signature petalled sleeves. Paired with a pale pink straw disk with black bow and dotty veiling, from Herald and Heart.
Edwina – A chic Poudre French Lace pencil skirt worn with stylish silk blouse and lace jacket, featuring a grosgrain ribbon detail and bow belt. Worn with the nude sculpted straw and curled feather headpiece, also by Siana Yewdall.
Red Lace Dress – Be sure to make a statement in this luxurious red French lace dress. Elegance is key with this piece, featuring a classic lace detailed boat neck. Featured as above, a black straw and feather disk by Siana Yewdall.
Knits and Pieces
Featured in our knitwear story are luxurious Magaschoni pieces, teamed with elegant bias cut Italian linen skirts and dresses.
The asymmetric sides silk linen cardigan and crop-textured top make a lovely smart-casual look for the summer. Available in Blanc and Sweet Lilac
Left: Asymmetric Sides Textured Cardigan in Silk Linen, Blanc – £113.
Right: Asymmetric Sides Textured Cardigan in Silk Linen, Sweet Lilac – £113.
Left: Crop Textured Top in Silk Linen, Sweet Lilac – £115 worn with Cashmere Scarf, Fuchsia – £145.
Right: Crop Textured Top in Silk Linen, Blanc – £115 worn with Cashmere Scarf, Peche & Orange – £145.
The elegant burnout lace pieces are perfect for special occasions, available in different styles including the waterfall cardigan, stylish poncho and classic v neck jumper. These chic styles are available in black and white.
Left: Magaschoni Burnout Waterfall Cardigan, Black – £146.
Right: Magaschoni Burnout Poncho, Blanc – £122.
For a more casual look the cashmere tri-colour styles are available in melon and turquoise. The bright, bold colours are sure to stand out in a crowd. The tri-colour knitwear featured is available in a stylish poncho, a long sleeve asymmetric jumper and classic scarf.
Various sizes. Available on request.
Left: Tri-Colour Long Sleeve Pull, Turquoise – £103 worn with Cashmere Scarf, P.Blue & Turquoise – £145.
Right: Tri-Colour Long Sleeve Pull, Melon – £103 worn with Cashmere Scarf, Orange – £145.
I love the warmth and softness of our Mongolian cashmere scarves, translucent with their fine weave. Versatile and elegant, and available in a rainbow of colours.
Left: Cashmere Scarf, Orange & Fuchsia – £145.
Right: Cashmere Scarf, Turquoise & Royal – £145.
Left: Cashmere Scarf, Orange – £145.
Right: Cashmere Scarf, Fuchsia – £145.
Above: Cashmere Scarf, Blanc – £145 worn over the Silk Lottie Dress.
Designing and Making a Wedding Dress – The Outtakes.
For my book, I had an exact vision in my mind for the cover, and the images within, and I felt utterly blessed when Olka Fuller offered to shoot the dresses and technical shots required.  We met last year, and immediately I recognised her expertise with light, her attention to detail, her adoration of wedding dresses and ability to make the bride look and feel amazing – all done with joy, and a sense of fun.  I cannot recommend her more highly.
Likewise, I met Svitlana at the same time, and was in awe of her expertise with hair and make-up.  I feel equally privileged that she offered to create the hair and make-up for our gorgeous model bride Austeja.
Here are a selection of out takes, which won't be published because they are cropped or I feel, not serious enough for an educational title.
BoHo bride, style Alexia, has appliquéd French lace bodice over body mesh, and skirt of the finest Italian silk chiffon.
Chloe is my winter bridal style, made from bias cut heavily beaded silk georgette, with loose cowls at front and back.
Audrey captures the simplest traditional wedding dress shape, made from silk zibilene, which is so light, but with a wonderful structure to carry the full skirt.
(Heavy beaded) I adore this dress, probably because it's one of my most expensive!  The crunchy beading of the French lace is stunning, and provides texture on a most understated silhouette.  Austeja wears it so well.
Statement dress Petal, is a tricky one to carry off.  I love this image with it's Kate Moss – like attitude.
ViVi has been in my collection for so many years.  The utter simplicity of the cut, and the modern lines have been worked in various ways over the years, and it's a perfect silhouette to carry a beautiful lace shrug or cover-up.
I'd like to thank Olka, Svitlana and Austeja for bringing my initial vision to reality, and way beyond my expectation.
I would also like to say a big thank you to Richard Ogden Antiques for providing diamond tiaras, and must mention that a rental service is available for anyone wishing to impress with diamonds for their wedding or evening occasion.
Additional hair accessories are made by Victoria Fergusson, whose beautiful collection I stock.
Thank You to Mary for making the bouquets and flower circlet, and especially for making my dream for lily of the valley come true!
Alfie's Thought of the Day
"She turns heads with all her clothes on….. imagine that!"